AFRL Commander Relieved Amid Misconduct Investigation
The Commander of the U.S. Air Force Research Laboratory (AFRL), Maj. Gen. William Cooley, was relieved from command amid misconduct investigation.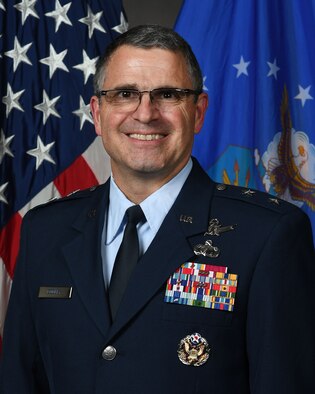 "General Arnold W. Bunch, Jr. relieved Air Force Research Laboratory Commander, Maj. Gen. William Cooley, from command January 15 due to a loss of confidence in his ability to lead, related to alleged misconduct which is currently under investigation", said a statement from Air Force Materiel Command (AFMC).
General Arnold W. Bunch, Jr. is the Commander of AFMC headquartered at Wright-Patterson Air Force Base, Ohio. AFRL is part of AFMC and is also headquartered at Wright-Patterson AFB.
Bunch determined new leadership was necessary to ensure good order and discipline, and continued high performance within the organization.
"The Air Force takes any misconduct allegation seriously," Bunch said. "I expect our leadership to uphold the highest standards and live up to the Air Force's core values."
Brig. Gen. Evan Dertien has been appointed as the AFRL commander. He most recently served as the Headquarters Air Force Materiel Command Director, Air, Space and Cyberspace Operations. Dertien was previously AFRL's vice commander from July 2016 to May 2017.
"I have great confidence in Brigadier General Dertien and in the professionalism of the entire AFRL workforce," said Bunch. "Together, they will remain focused on implementing the U.S. Air Force Science and Technology 2030 Strategy and ensuring AFRL is best postured to support the National Defense Strategy."
The misconduct investigation is now handled by the Air Force Office of Special Investigations (AFOSI or OSI). Further details on the allegations are not released but is speculated to be criminal in nature as OSI is involved.
Prior to assuming AFRL command, Maj. Gen. Cooley was the Program Executive for Programs and Integration, Missile Defense Agency (MDA) at Redstone Arsenal, Alabama.
The Air Force Research Laboratory (AFRL) is a scientific research organization operated by the U.S. Air Force Materiel Command dedicated to leading the discovery, development, and integration of aerospace warfighting technologies, planning and executing the Air Force science and technology program, and providing warfighting capabilities to United States air, space, and cyberspace forces.
The AFRL Commander is responsible for managing a $2.5 billion Air Force science and technology program and an additional $2.3 billion in externally funded research and development. He is also responsible for leading a government workforce of approximately 6,000 people in the laboratory's nine component technology directorates and the 711th Human Performance Wing.