Boeing's "Loyal Wingman" Testbeds Perform First Autonomous Teamed Flight
Boeing successfully achieved the first autonomous teamed flight using high-performance jets as testbeds in support of the Royal Australian Air Force's (RAAF) Loyal Wingman program.
We successfully achieved our first autonomous teamed flights using high-performance jets as test beds and Australian-developed mission systems technology. #AirpowerTeaming pic.twitter.com/5xfDmVI3f2

— Boeing Australia (@BoeingAustralia) November 18, 2019
Boeing has fielded a team of 15 autonomous testbed aircraft to refine autonomous control algorithms, data fusion, object detection systems, and collision avoidance behaviors. The company is expecting to conduct the first flight of the RAAF Loyal Wingman prototype in 2020.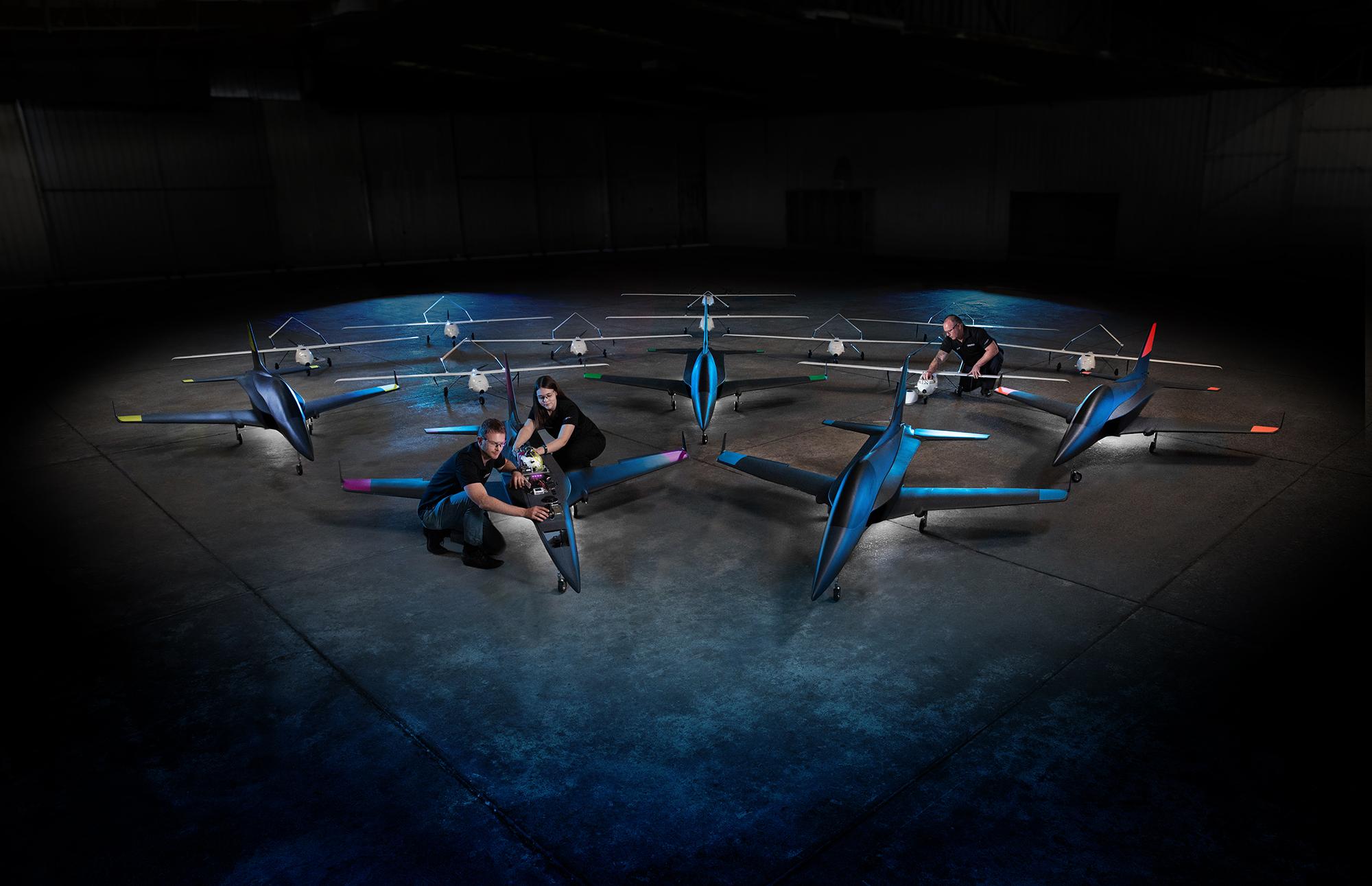 Announced by the Australian Government in February, the program will result in a prototype aircraft that will test the potential of this disruptive new technology. It is designed to protect and extend airpower by teaming multiple unmanned platforms with manned assets to achieve a range of missions.
The work being done in Australia also serves as the foundation for a global unmanned smart teaming system Boeing launched at the Avalon Airshow called the Boeing Airpower Teaming System (ATS). Designed and developed by Boeing Australia and powered by AI, the ATS is a modular and highly customizable aircraft with fighter-like flight capabilities.
The Boeing Airpower Teaming System will:
— Provide fighter-like performance, measuring 38 feet long (11.7 meters) and able to fly more than 2,000 nautical miles.
— Integrate sensor packages onboard to support intelligence, surveillance and reconnaissance (ISR) missions and electronic warfare (EW).
— Use artificial intelligence to fly independently or in support of manned aircraft while maintaining a safe distance between other aircraft.