General Dynamics Electric Boat Lays Keel for U.S. Navy's 24th Virginia-Class Attack Submarine, Future USS Iowa
General Dynamics Electric Boat (GDEB) hosted keel laying ceremony of the U.S. Navy's 24th Virginia-class fast attack submarine, the future USS Iowa (SSN-797), at its Quonset Point facility on August 20.
Mrs. Christie Vilsack, the boat's sponsor, has drawn her initials onto a steel plate which was welded by EB Quonset Point employee Anthony Miele. The steel plate will be installed on the future USS Iowa and will remain on the boat throughout its service life.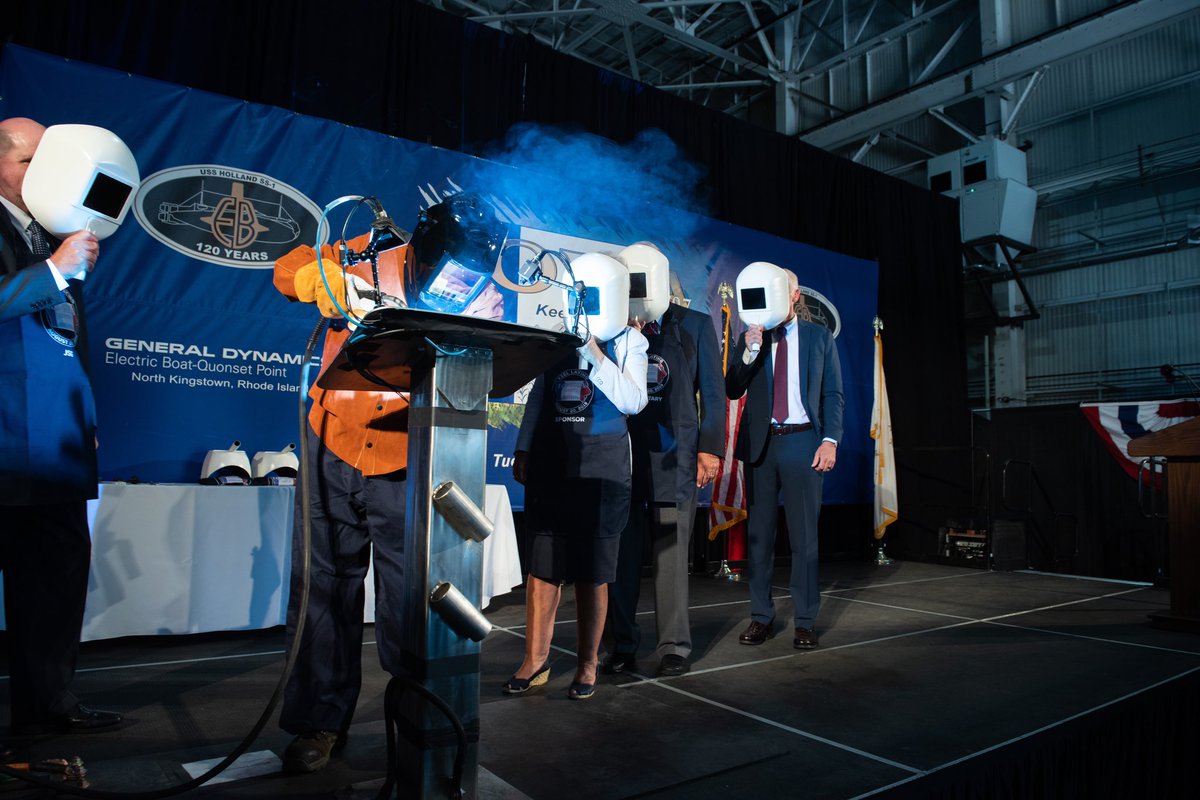 The future USS Iowa (SSN-797) is the 24th Virginia-class fast attack submarine and the sixth of ten Virginia-class Block IV submarines.  She will be the fourth U.S. Navy vessel named for the state of Iowa. The name was officially announced on September 2, 2015, by the then Secretary of the Navy Ray Mabus during a news briefing at Iowa State University.
Virginia-class submarines are replacing older Los Angeles-class submarines, many of which have already been decommissioned. They are built to operate in both littoral and deep waters while conducting anti-submarine warfare (ASW); anti-surface ship warfare (ASuW); strike warfare; special operation forces (SOF) support; intelligence, surveillance, and reconnaissance (ISR); irregular warfare; and mine warfare missions.
HII Newport News Shipbuilding (NNS) and General Dynamics Electric Boat (GDEB) share construction of the submarines under a teaming agreement. A total of 28 Virginia-class submarines have been delivered, are under construction or under contract. Virginia-class submarines will be acquired through 2043, and are expected to remain in service past 2060. Based on recent updates to the designs, some of the Virginia-class submarines are expected to still be in service in 2070.