India Conducts Successful Test Firing of Air-Launched BrahMos Supersonic Cruise Missile from Su-30MKI Fighter Aircraft
The Indian Air Force (IAF) has successfully fired the air-launched version of BrahMos supersonic cruise missile from its frontline Su-30 MKI fighter aircraft on May 22.
The launch from the aircraft was smooth and the missile followed the desired trajectory before directly hitting the land target, said an Indian Ministry of Defence statement.
The test-firing was supported by the Indian Navy with large number of monitoring ships to ensure range safety clearance.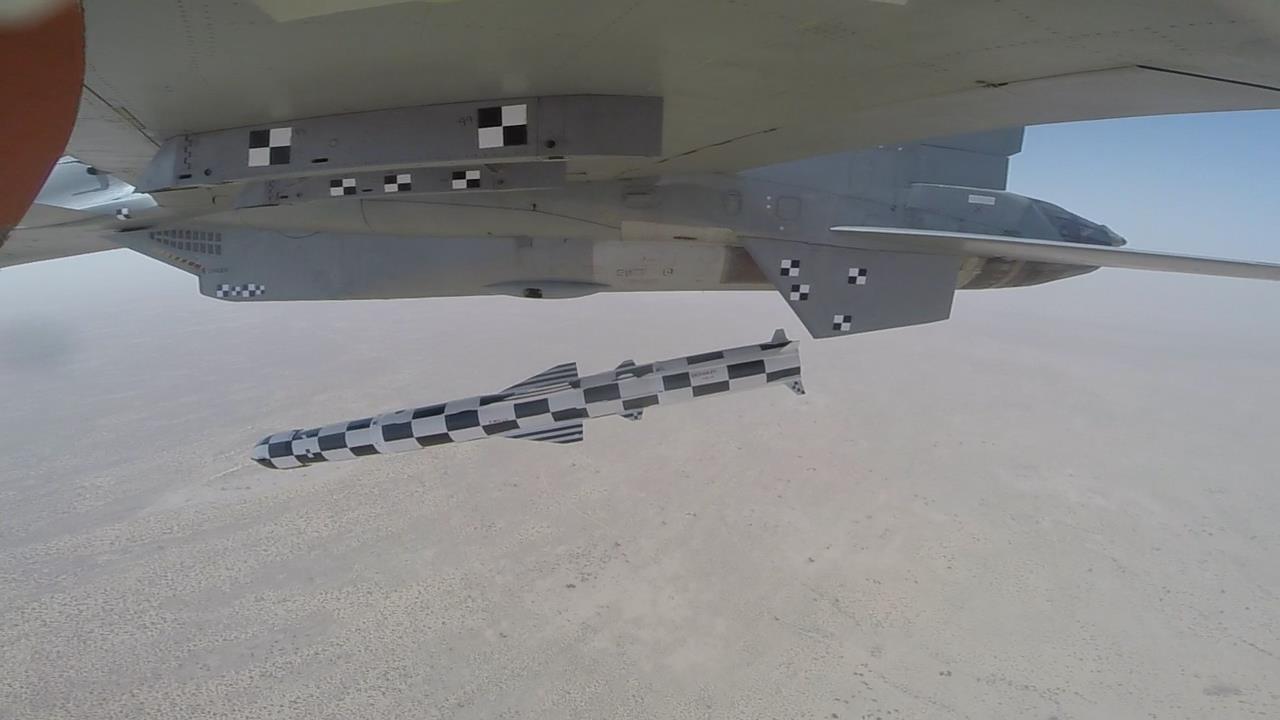 The air-launched BrahMos missile, designated BrahMos-A, is a 2.5 ton supersonic air-to-surface cruise missile with ranges of close to 300 km.
The missile is designed and developed by BrahMos Aerospace Pvt. Ltd.(BAPL), a joint venture between the Russian Federation's NPO Mashinostroeyenia and India's Defence Research and Development Organisation (DRDO). The name BrahMos is a portmanteau formed from the names of two rivers, the Brahmaputra of India and the Moskva of Russia.
The missile based on the Russian P-800 Oniks cruise missile and other similar sea-skimming Russian cruise missile technology. It can be launched from submarine, ships, aircraft, or land. It is the world's fastest anti-ship cruise missile in operation with a speed of Mach 2.8 to 3.0.
The IAF became the first Air Force in the world to have successfully fired an air launched 2.8 Mach surface attack missile of this category on a sea target on Nov. 22, 2017. Today's was the second such live launch of the weapon.
The integration of the weapon on the aircraft was a very complex process involving mechanical, electrical and software modifications on the Su-30MKI aircraft. The IAF has been involved in the activity from its inception. The software development of the aircraft was undertaken by the IAF engineers while Hindustan Aeronautics Ltd. (HAL) carried out mechanical and electrical modifications on the aircraft.
The IAF has until now inducted over 240 of the 272 twin-seat Sukhois contracted from Russia for over $12 billion, being licence produced by the state-owned Hindustan Aeronautics Limited (HAL). 42 of these fighters will eventually be armed with BrahMos air-launched missile once it completes all the scheduled tests.
The new Brahmos Air Launched Cruise Missile (ALCM) launched from Su-30MKI will significantly bolster the IAF's air combat operations capability from stand-off ranges. Brahmos ALCM weighing 2.5 ton is the heaviest weapon to be deployed on India's Su-30 fighter aircraft. A Su-30MKI is able to carry only one BrahMos-A missile.