Indian Air Force Test Fires Astra BVR Air-to-Air Missile from its Su-30MKI Fighter Aircraft
Indian Air Force (IAF) successfully test-fired its indigenously-developed Astra Beyond Visual Range Air-to-Air Missile (BVRAAM) from its Su-30MKI fighter aircraft from Kalaikunda Air Force Station on Sept. 26, 2018.
According to the statement from the Indian Ministry of Defence, the missile successfully engaged a manoeuvring target with high precision meeting the mission objectives. In the series of trials held to date, Astra has been launched in the complete Su-30MKI flight envelope.
The flight test assumes significance as it was part of the series of final pre-induction trials. The missile is claimed by the developer to be the best in class weapon system and has undergone more than twenty developmental trials.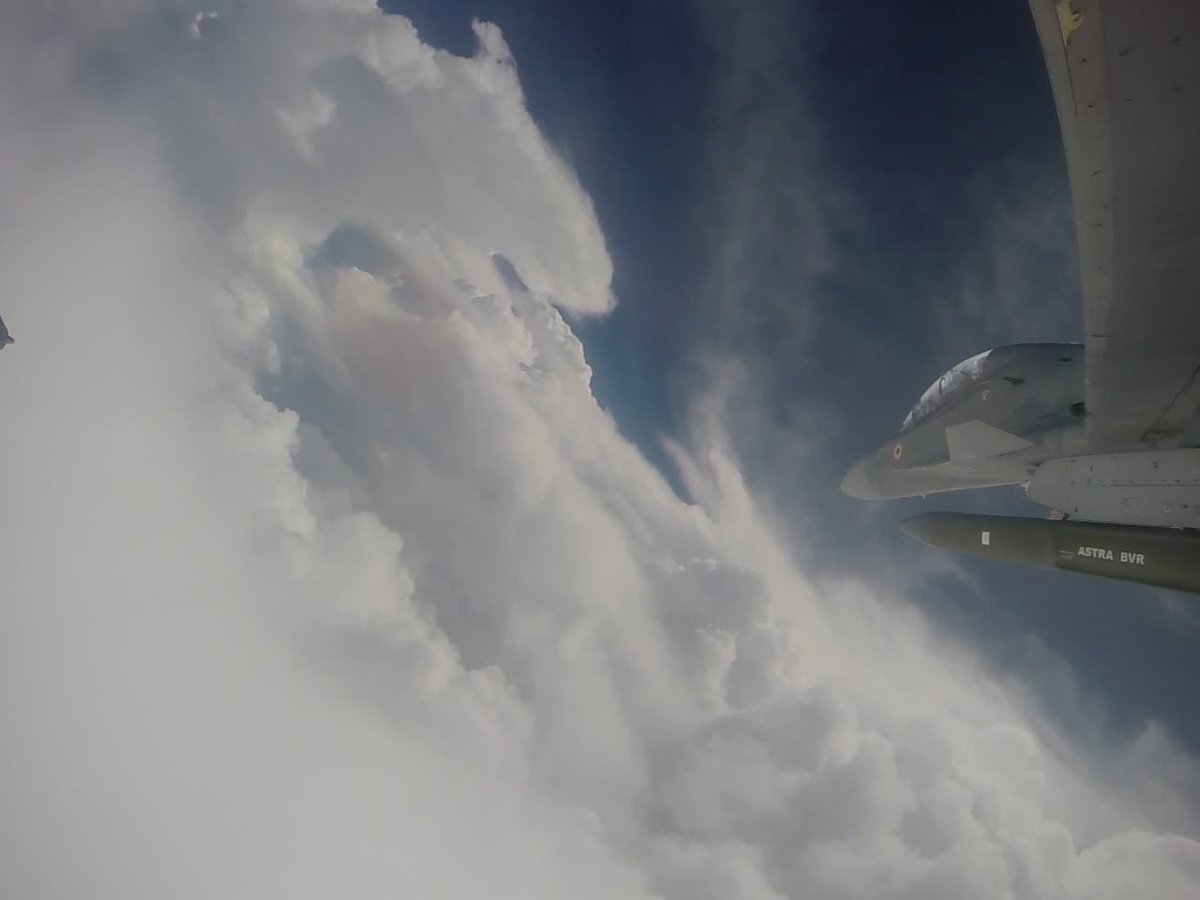 Nirmala Sitharaman, the country's Minister of Defence, lauded the efforts of Indian Air Force, DRDO and associated team members involved in the mission and said India has attained a high level of capability in the indigenous design and development of advanced weapon systems.
Astra ("arrow") is an all weather BVRAAM developed by the state-owned defence agency, Defence Research and Development Organisation (DRDO), India and is the first air-to-air missile developed by India.
The missile features mid-course inertial guidance with terminal active radar homing and is designed to be capable of engaging targets at varying range and altitudes allowing for engagement of both short-range targets at a distance of 20 km and long-range targets up to a distance of 80 km.
Astra has been integrated with Indian Air Force's Sukhoi Su-30MKI and will be integrated with Dassault Mirage 2000 and Mikoyan MiG-29 in the future. Limited series production of Astra missiles began in 2017.