Myanmar Air Force Inducts JF-17M Thunder Multirole Fighter Aircraft
The Myanmar Air Force (MAF) has officially inducted its new JF-17M Thunder multirole combat aircraft, according to local reports.
The new jets were publicly displayed for the first time, on Dec. 15, when the Air Force held a commemorative ceremony for the 71st anniversary of its establishment.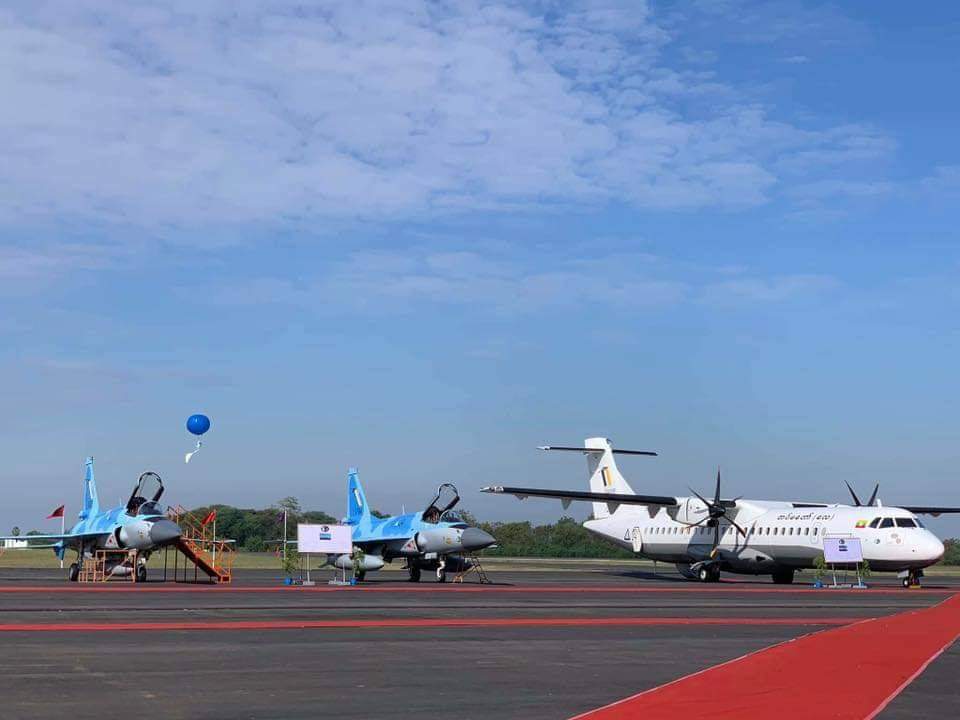 Myanmar signed a contract for 16 Sino-Pakistani PAC/CAC JF-17 Thunder/FC-1 Xiaolong fighters on December 2015 during the Paris Air Show and is believed to be the first export customer of the FC-1/JF-17 platform . Reports also emerged that Myanmar was in talks with the Aviation Industry Corporation of China (AVIC) to produce the FC-1 Block-III fighter equipped with AESA radar under license.
FC-1s will likely supplement the Chinese-built Chengdu F-7 and Nanchang A-5 of the MAF, acquired in the 1990s. AVIC is believed to be providing technical assistance to Myanmar as it replaces Chinese-built jets.
The JF-17/FC-1 is a multi-role fighter developed by China's Chengdu Aircraft Corporation (CAC) and the Pakistan Aeronautical Complex (PAC). It conducted its maiden flight in 2003. The JF-17, a subvariant configured by PAC for the Pakistan Air Force (PAF), was brought into service in 2010. PAF currently operates more than 80 JF-17s.
In 2016, PAC and AVIC secured export order from Nigeria for three aircraft. The fighter was also pitched for export to Azerbaijan, Sri Lanka and Qatar.