Turkey to Develop New 8-10 Ton Weight-Class Heavy Attack Helicopter
Turkey will develop a new 8-10 ton weight-class heavy attack helicopter, the Turkish Presidency of Defense Industries (SSB) announced.
The statement added that the country will utilize the experience gained from developing the 5-ton class T129 ATAK attack helicopter for the new project. The new helicopter will meet the needs of the Turkish Armed Forces regaring a higher weight-class attack helicopter.
The loaded weight of 8-10 ton puts the new helicopter in same weight class as the American AH-64 Apache attack helicopter.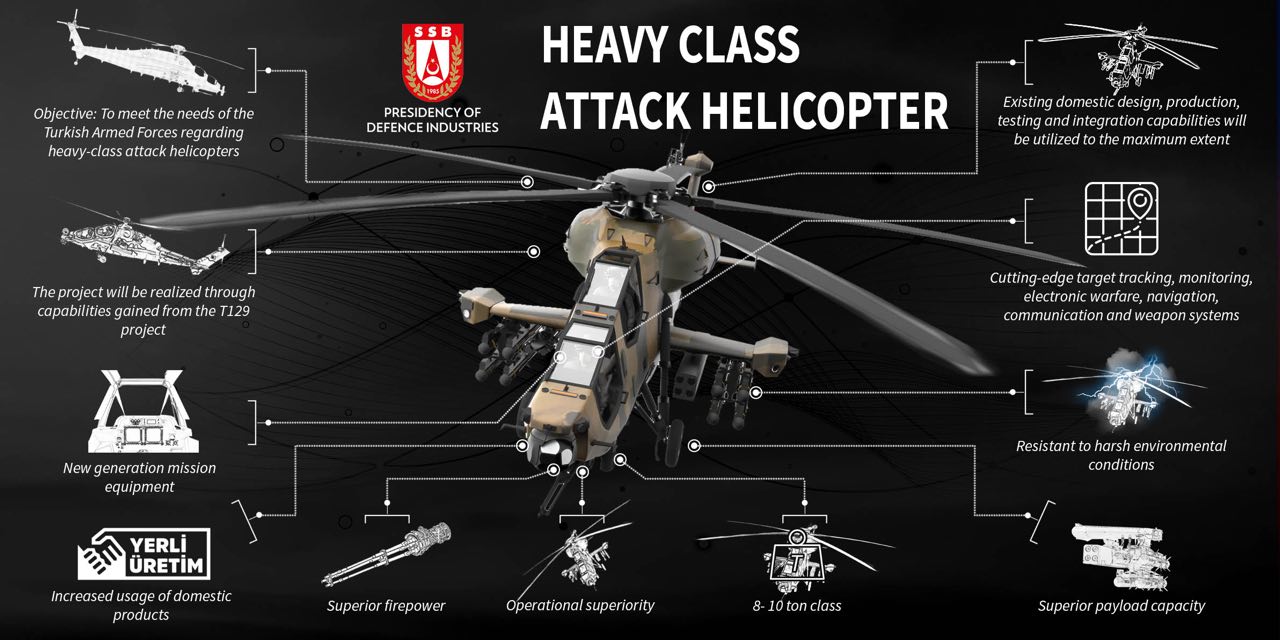 T129 ATAK is a twin-engine, tandem seat, multi-role, all-weather attack helicopter developed by Turkish Aerospace Industries (TAI) with partner AgustaWestland. T129 is based on the Agusta A129 Mangusta platform.
T129 is used by the Turkish Army and the Gendarmerie General Command, and is also ordered by the Pakistan Army Aviation.